CTL Sprockets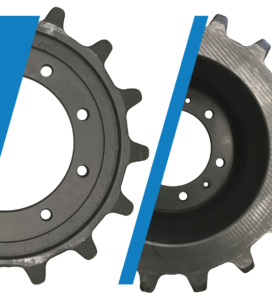 DEKK CTL Sprockets are guaranteed to get the job done and last the distance.
Undercarriage solution. Sprockets transfer the engine power to the link assemblies and engage the link assembly to create motion.
You can rest assured that your DEKK Sprocket is the best you can buy in Australia.
We are so sure that this product will be the best you've put on your machine, we back them up with full replacement warranties, which means that we will replace any faulty sprockets within 24 months.
Brand
Model
Details
Part #
Image
Warranty