DEKK Bolt-On rubber pads have always performed at optimum levels on excavators, skid steers and crawler carrier machines.
The rubber pads reduce the surface damage caused by steel tracks, provide greater strength and wear resistance, reduce machine vibration & noise and minimise the occurrence of pad flex and delamination, providing a proven solution for your machines improved performance.
DEKK  Bolt-On pads are now fitted with domed nuts to ensure the threads remain clean and undamaged making the job of removing and installing the pads quick and easy.
The domed nut also help to protect the pad bolt from excessive damage whilst in operation and as a result help to extend the operating life of the pads and your machine.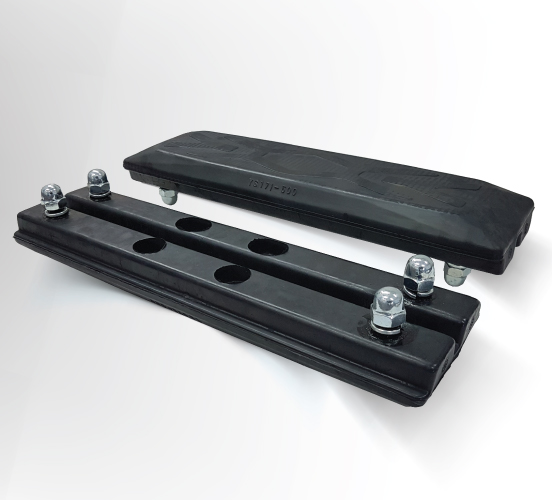 In addition to the secure box packaging all of our rubber pads are supplied in, each set of bolt-on pads have the domed nuts secured to the pad bolts to avoid nuts and washers being lost.
All this is available to our customers at no additional cost. Along with our 12 month warranty on all DEKK rubber pads, our guarantee that they will fit your machine or your money back and our 5% off price beat guarantee, you'll be hard pressed to find a better range of rubber pads on the market.
For more information on the range of Bolt-On rubber pads DEKK supplies call 1300 335 528 or email [email protected].